BUILDING YOUR ONLINE BRAND
White Page Creation Pte Ltd is a digital agency specializing in the development of web and mobile application. Founded in 2005, we have provided consultancy for helping businesses plan, design and build their brands.
Our area of service and proven expertise are as follows:
Web Branding
Web Application
Web Application Security Solution and Resolution
Web and Content Maintenance
WordPress
Mobile App Development
Social Media
E-Commerce
Search Engine Optimization (SEO)
Google Ads Certified Professional
Google Analytics Certified
Sitecore Certified Developer
AWS Cloud Computing
AWS Certified Solutions Architect Associate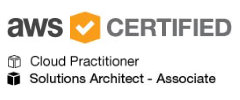 Digital Web & Application
Tap into years of experience with web development, we offer solutions from systems integration to cloud applications and custom web software tools to deliver user-focused experience with the latest available technology.
Above all, we like challenges and there's no digital itch which we can't scratch.
Website Security
Our experience gives us the edge to build better web application that is secure and scalable based on the security best practices.
Working with companies like Quann and PulseSecure, we're capable of dealing with web application security requirements such as source code review, vulnerability assessment and penetration testing.
Mobile Responsive
From prototyping to concept development, we help you to achieve seamless web experience for desktop, tablet and mobile devices to inspire your audience.
Adapt your business to compete in the digital age for Android and iOS app development. We're a mobile application development company experienced in native app development as well.
Online Marketing Strategies
We harnessed the transformative power of technology with best practices and strategies in building better online marketing campaigns in/outside Singapore.
We pull our creative skills together to make your business stronger and to make a difference. We're good at helping big companies as well as online marketing strategies for small business.
Customer Insight
We believe in honest collaboration with our clients so that we can truly understand their business needs.
Using the right digital products to gain better customer insight and improve customer experience is crucial to connect with your customers and understand what you need and getting it right.
We help customers to increase engagement on Facebook and Instagram by creating good content and social strategic planning.
We create experiences that transform brands, grow businesses and make the world a better place.
Wonder how we can help you to drive your business outcome and enlivening your brand? Ask us!